Hi, I'm Nina.
I'm a writer, adventurer, and cultural activist.Right now, I'm most excited about my new New York Times bestselling novel, MOTHER-DAUGHTER MURDER NIGHT.You can get a signed copy from Bookshop Santa Cruz, or order it in hardcover, audio, or ebook from your favorite bookseller. If Amazon is out in your region, try Barnes & Noble or Bookshop.org. If you're outside the US, you can find global order links here.
This site has information about my writing, upcoming events, and how to get in touch with me.For a more personal update on what I'm learning and exploring, check out my newsletter, From Nina With Love.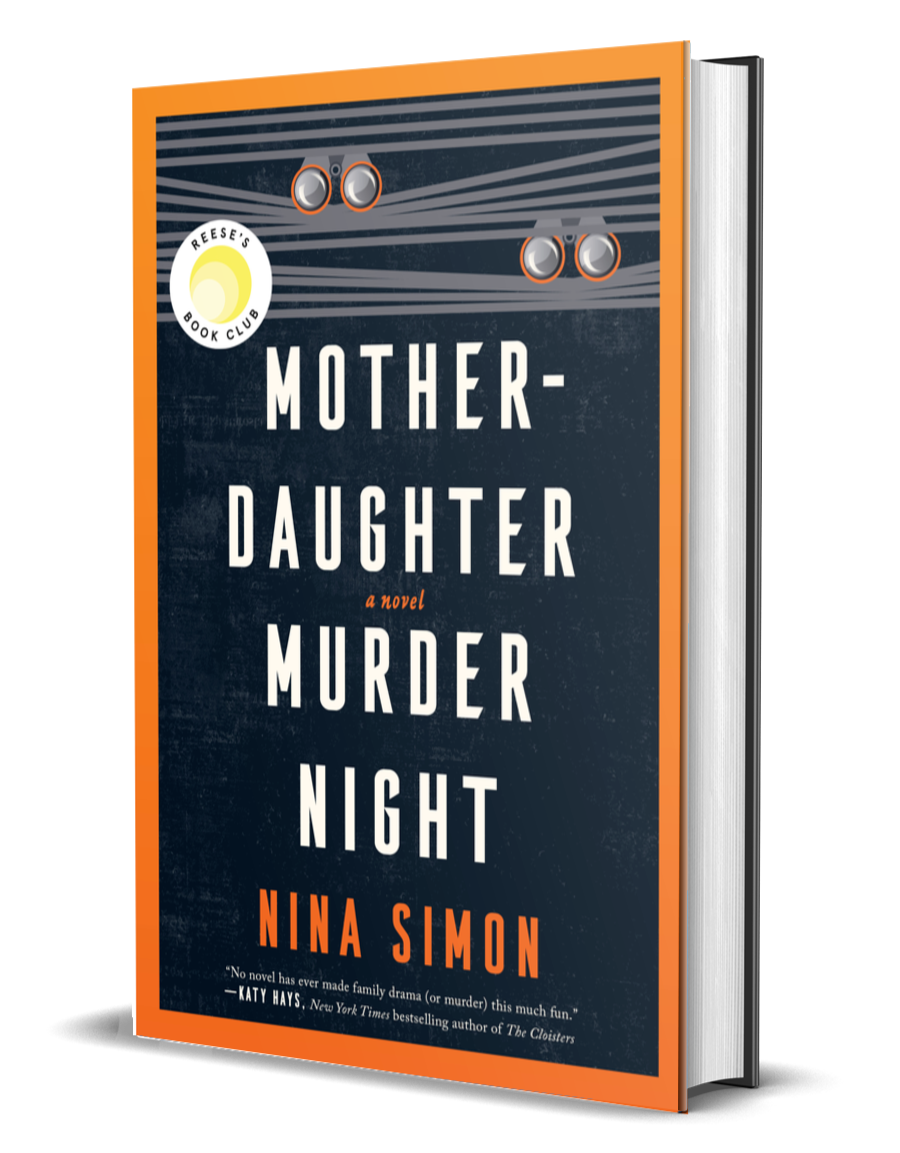 NEW BOOK ALERT
Mother-Daughter Murder Night is a big-hearted mystery about a trio of amateur sleuths--a grandma, single mom, and teenage girl--who come together to solve a murder in their coastal California town.It's a murder mystery, a family story, and a love letter to strong women everywhere.I never expected to write a novel, but when my mom got diagnosed with advanced cancer in 2020, it changed my priorities. I wrote Mother-Daughter Murder Night as a way to connect with my mom during a tough time. I hope it brings you as much joy as it has brought us.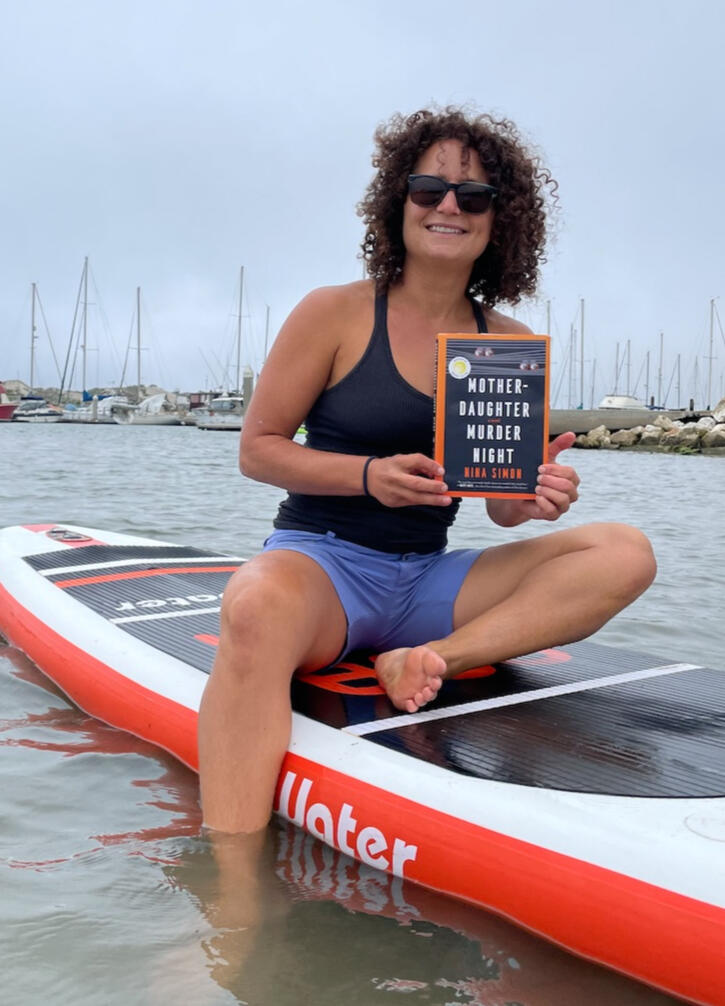 Nina Simon
I've worn many hats in my career: slam poet, NASA engineer, game designer, museum director, keynote speaker, and nonprofit CEO. Before all of that, I was a daughter to a tough, funny mother--the inspiration for my first novel.I've always loved to write. For 13 years, I ran the Museum 2.0 blog, and I've written two nonfiction books: The Participatory Museum and The Art of Relevance.Writing a novel was never on my todo list. Then, in 2020, my mom got diagnosed with advanced cancer. I quit my job to help care for her. My mom and I have always enjoyed reading mysteries, so we started imagining one that featured characters a bit like us—hardworking California women trying to balance professional ambition and motherhood. I wrote, and she read, and the creative process helped us heal and grow closer. Today, my mom is doing well, and Mother-Daughter Murder Night is in bookstores everywhere.Need a formal bio, headshots, cover art, or publicist information? Scroll down.
MEDIA ASSETS
This page provides an official bio, headshots, and cover art that can be used to promote events, projects, or media we are doing together. If you want to make any changes, or you need something different, please email me.
Nina Simon Bio - AUTHOR
Nina Simon is the New York Times-bestselling author of Mother-Daughter Murder Night.Nina has worn many hats: NASA engineer, slam poet, game designer, museum director, and nonprofit CEO. Her work on community participation in museums, libraries, parks, and theaters has been featured in the Wall Street Journal, the New York Times, NPR, and the TEDx stage.Mother-Daughter Murder Night is Nina's first novel. She wrote it as a love letter to her mother, as a way to entertain, comfort, and connect with her during a major health crisis. Born and raised in Los Angeles, Nina now lives off-the-grid in the Santa Cruz Mountains with her family. More information can be found on her website, ninaksimon.com.
Nina Simon - Headshots
Click one of the images below to download a high-resolution version in portrait, square, or landscape orientation.Photo credit: Crystal Birns
Nina Simon - Cover Art
Click any of the images below to download.
Agent & Publicist Information
For inquires related to Mother-Daughter Murder Night:Publicity: Danielle.Bartlett@harpercollins.com, Kathleen@KathleenCarterCommunications.comLiterary agent: Stefanie Lieberman at Janklow & NesbitFilm & TV rights: Hilary Zaitz Michael and Nicole Weinroth at WME
Upcoming Events
Sep 26, 2023 - Salinas, CA
Free reading and discussion at the Salinas Public Library El Gabilan Branch. 5pm. Optional registration to submit a question in advance.
Oct 1, 2023 - Corte Madera, CA
Free reading, discussion, and signing at Book Passage. 4pm.
Oct 3, 2023 - Capitola, CA
Free reading, discussion, and signing at the Santa Cruz Public Library Capitola branch. 7pm.
Oct 17, 2023 - virtual
Opening Keynote for the Internet Librarian conference. 9am ET.
Oct 18-19, 2023 - Carmel, IN
I am one of six national authors speaking at the Guilded Leaf Book Festival to benefit the Carmel Clay Public Library Foundation north of Indianapolis in Carmel, IN.
Oct 21, 2023 - Cleveland, OH
Free reading, discussion, and signing at the Cuyahoga County Public Library Strongsville branch. 1pm.
Oct 26, 2023 - Albuquerque, NM
Ticketed reading, discussion, and signing at the JCC Fall Book Fest & Author Series. 7pm.
Nov 9, 2023 - Detroit, MI
Lunchtime talk and signing with me and novelist Aaron Hamburger at the Detroit Jewish Book Fair.
Nov 15, 2023 - Altadena, CA
Reading, discussion, and signing at the San Gabriel & Pomona Valley Jewish Book Festival. 10am.
Nov 17, 2023 - St. Louis, MO
Reading, discussion, and signing at the St. Louis Jewish Book Festival. 1pm.
MORE TO COME...
Want to book me for an event? Contact me.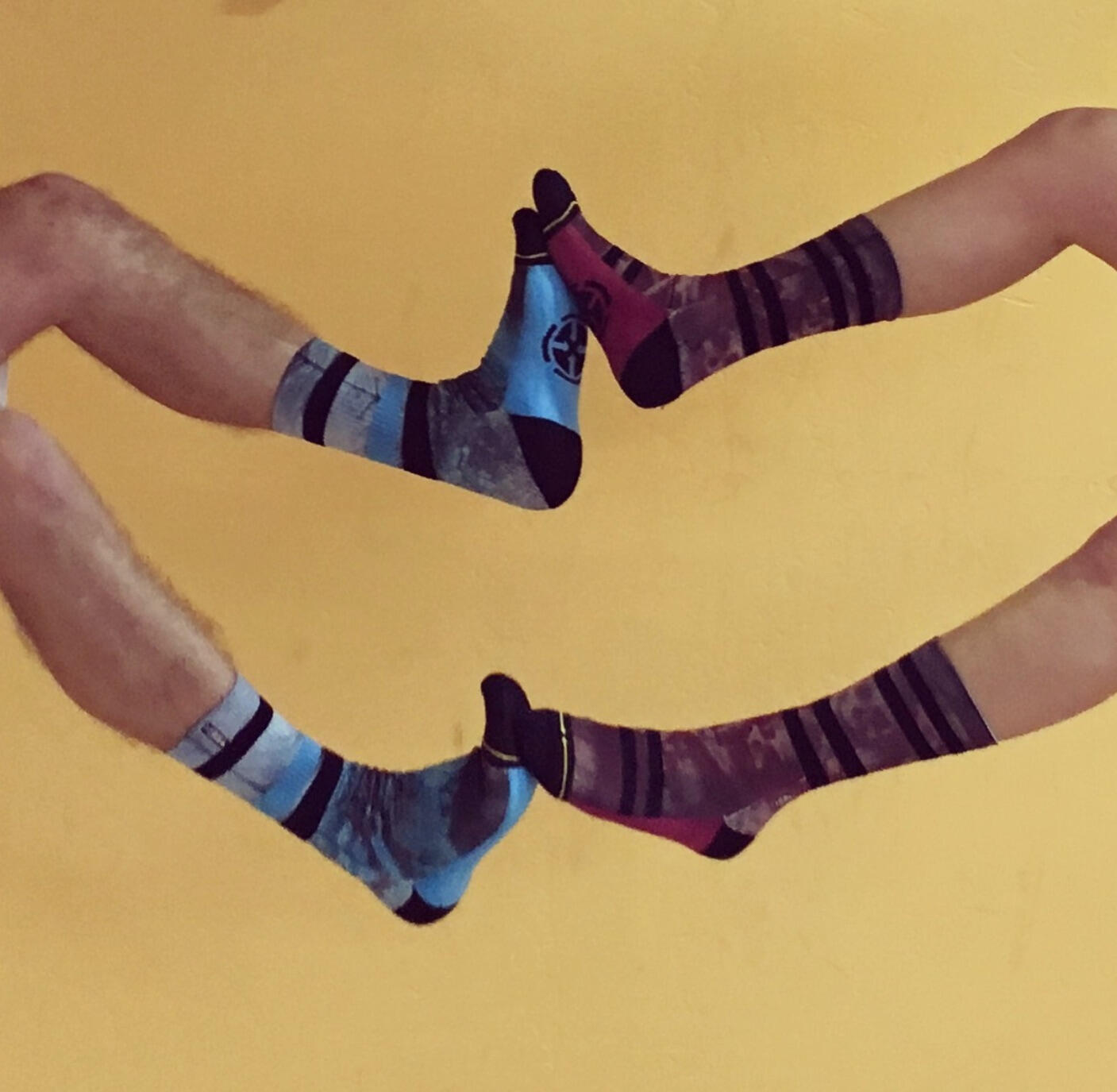 Let's connect
My life is enriched by incredible colleagues, collaborators, friends, and co-conspirators all over the world.Join my newsletter for a personal, thoughtful hello a couple times per year, or check out the links below to connect in other ways.
You are welcome to send me an email.If you want to contact my agent or publicist, you can find their information here.
---